Everything in fashion is all about making a statement. Wearing a printed top, a feather skirt , gorgeous shoes or even carry a iconic bag, something will always stand out in your outfit.
So why not turn the attention to your feet with these Alberto Guardini statement heels that I've very recently discovered? I am truly a slow learner in the fashion world but hey! better late than never. Launched in 2010, these two extremely creative shoes are absolutely to die for since i am a sucker for anything that fits my feet and looks different, i am going crazy for them!
Feast your eyes on these babies!
Known for their interchangeable "Lipstick heels", these shoes are a perfect mix for beautiful fashionistas!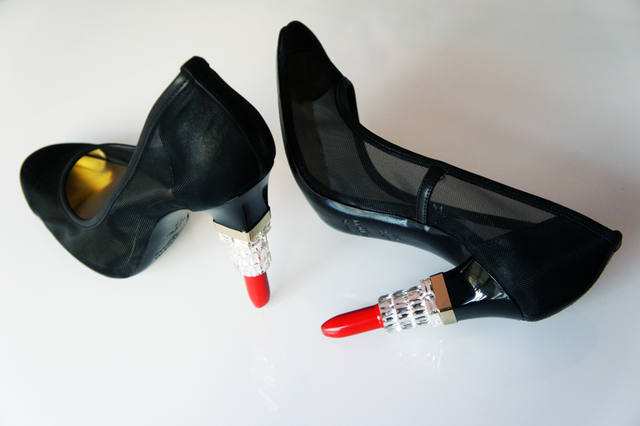 *Image credits to their respective owners
And this is their
"Flutterby Shoe"
Interesting right!
I love how the heel is such a statement piece when you're walking and it's almost, very almost like you can achieve the feeling of "flying" with those wings.
Will you guys wear these funky shoes out and make a fashion statement?
Till then,
Melissa