Jane Aldridge, author of seaofshoes.com.
My go to fashion inspiration. Although i do not have the height or fair skin or fashion sense to dress like her, i do like reading her blog. If i had crossed some of the clothes that she had wore, i would have been mortified but she pulls it off so well. Animal cashmere sweaters that most are afraid to receive, let alone wear out, she happily dons it on and still look fabulous like a model off a runway.
Her fashion sense is amazing for such a young girl and i adore all her shoe collections as im a shoe person myself. Her style is really dependent on the mood that she's in but she loves vintage collections such as tweed blazers or 70s inspired shirts. On the other hand, she also embraces the latest fashion trends and looks just as chic and beautiful. Cant believe she's only 20 this year.
Now, the Double D days as I've so aptly named is known as
"Dress Down Days"
For those who know me, i love my shorts and t shirts. Because of Singapore's sunny weather, its only appropriate to wear such clothes as though its Beach Day everyday.
This US website
http://www.dailylook.com
features daily looks that you can wear everyday. I am so in love with this website and they feature looks for all kinds of events, days and moods! They sell all the items ranging from clothes to accessories that you see in the different pictures and their shoes are to die for!
Here are some of my favourites for Double D days.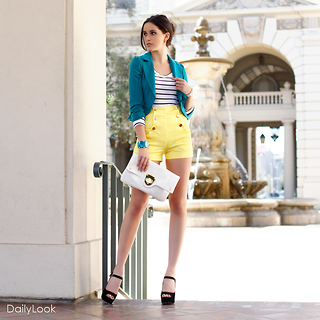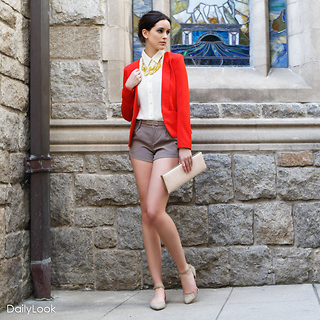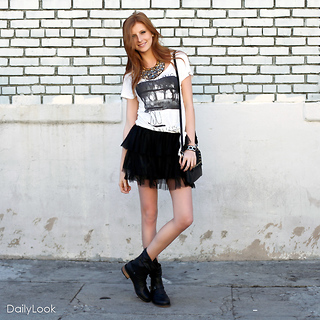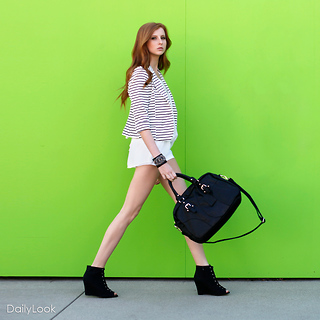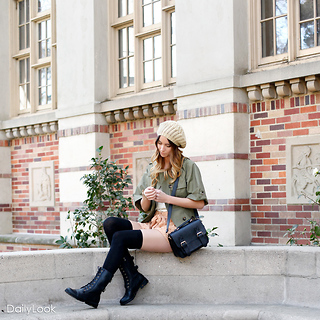 These are just a few in the many fashion pictures that they have, so do check out their website at www.dailylook.com